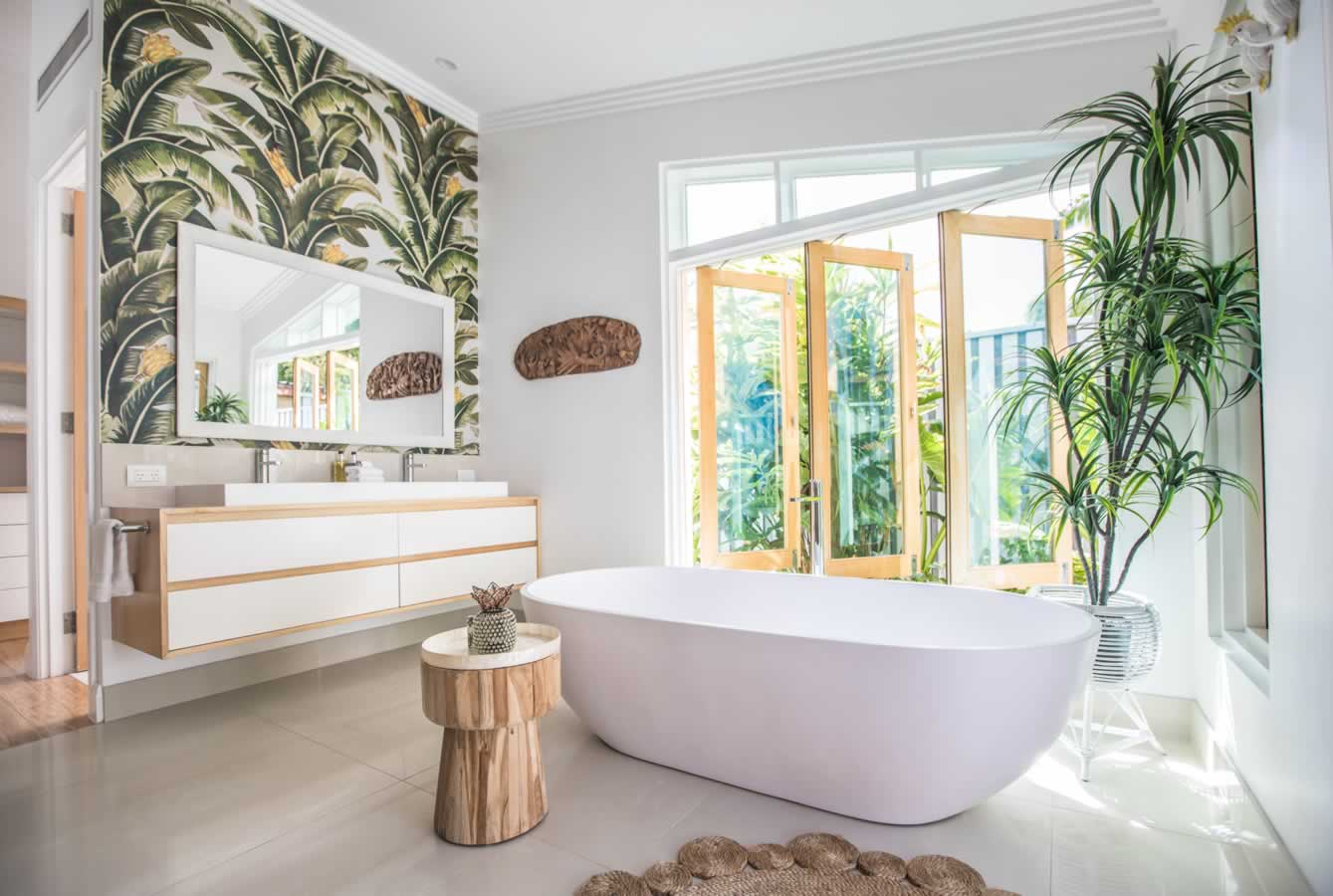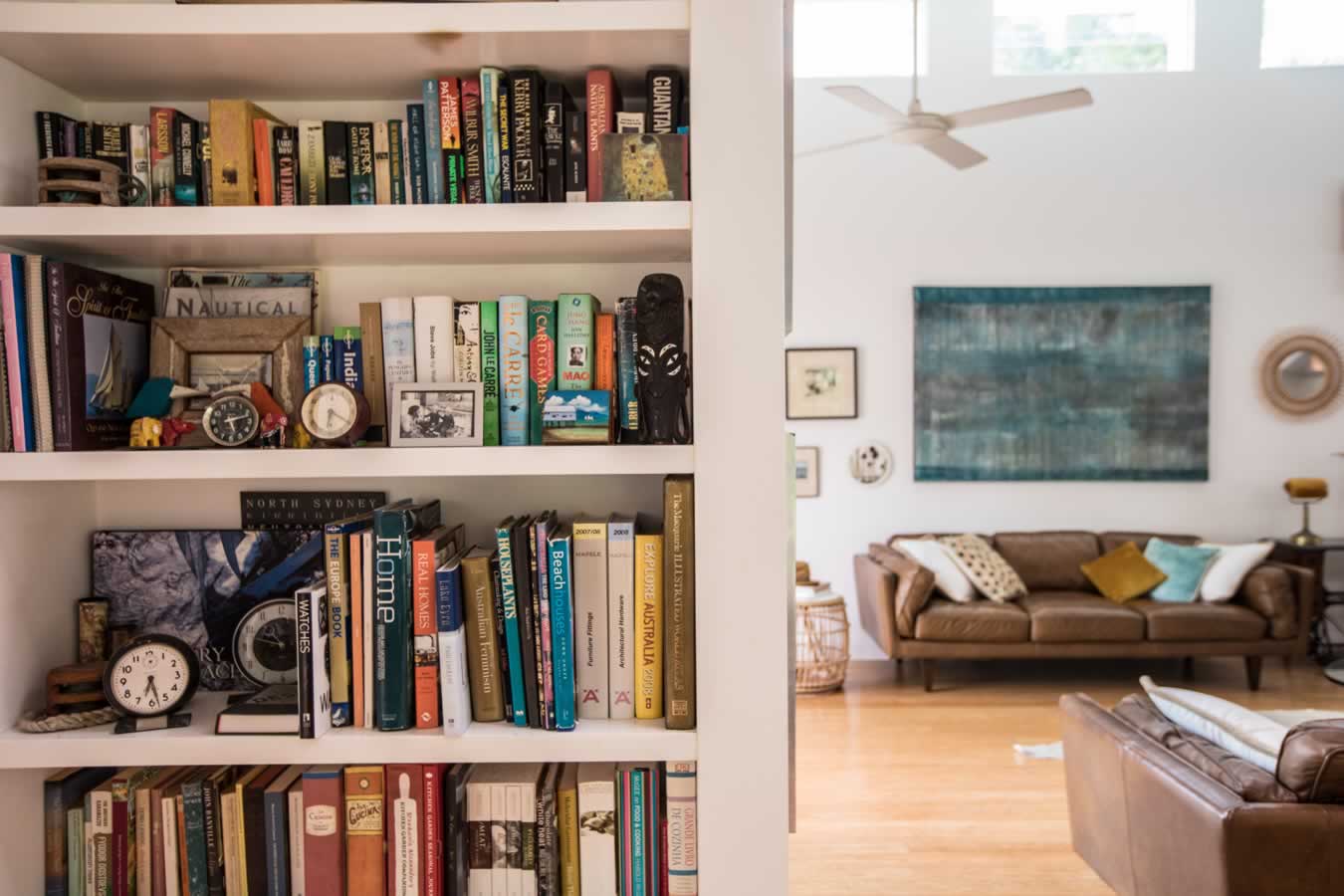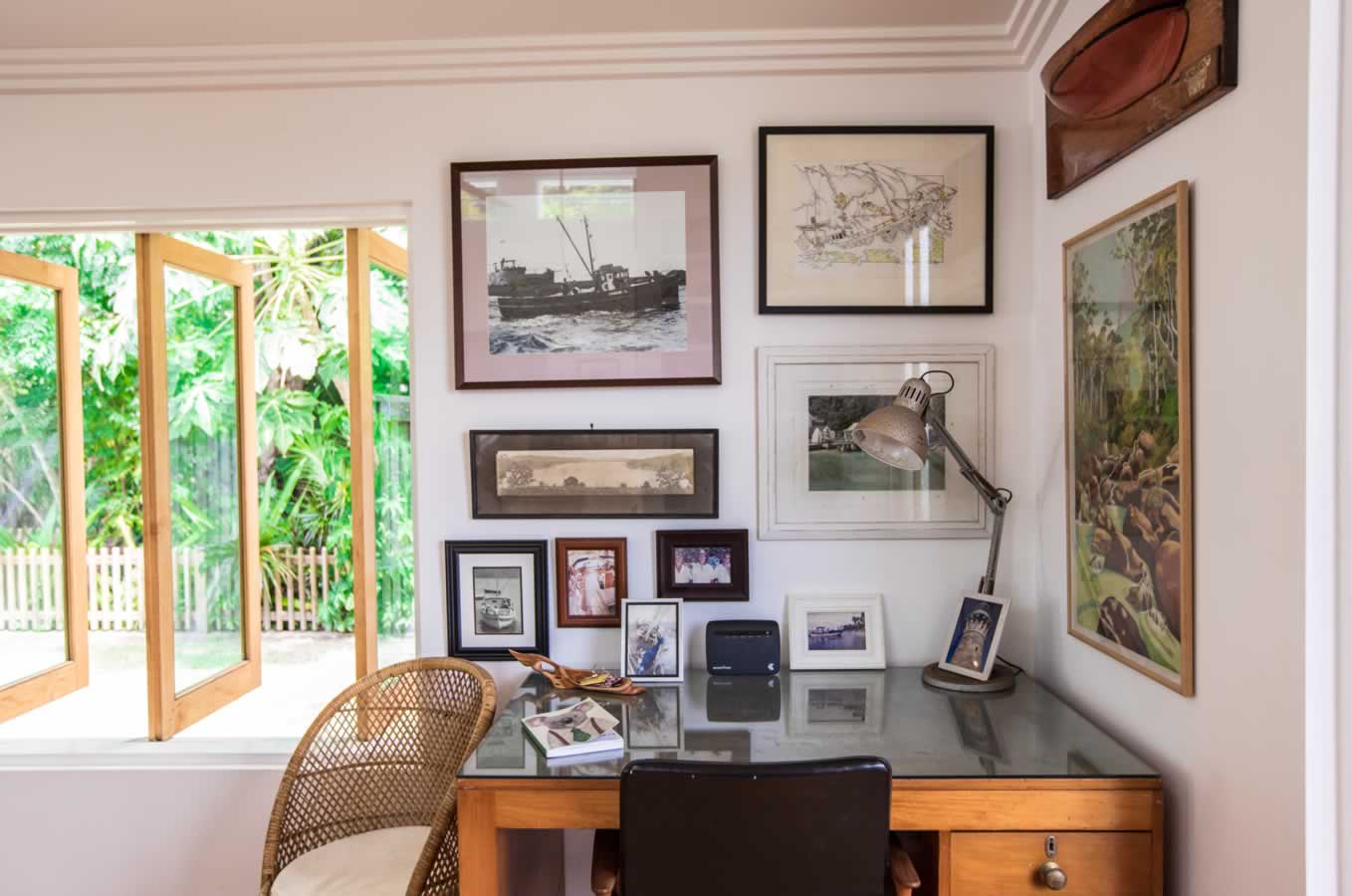 " Excellent! Magnificent house and location." Sasha K., Nov 2017
"Couldn't have been better!" Tony D. July 2016
" This house really does have the wow factor!! It's an amazing poperty, home from home with every additional extra you could ever need! The location is perfect, a five minute walk from the beach and also an easy drive to the town. Sofia was an excellent communicator, was always on hand if needed but provided the ideal balance to allow us to enjoy the space privately. Probably one of the best properties we have ever stayed in. Thank you so much Sofia for making our stay extra special." Gary Sept 2016
Pineapple Pete's Beach House is a coastal holiday getaway home in tropical Port Douglas, Far North Queensland. Lovingly renovated and styled with a touch of the bohemian to celebrate tropical living, Pineapple Pete's offers the perfect balance between laid back living, sophisticated design and all the 21st century mod cons in Queensland's jewel of the Tropical North. A 3-minute walk to the quietest spot of the iconic Four Mile Beach, yet only a short drive to the vibrant Macrossan Street, the location of this beach house is perfect for any getaway.
Pineapple Pete's eclectic soul makes it the holiday rental that everyone dreams of – incredibly well appointed with luxury appliances, a large open plan and a solar heated pool, but yet with an unmistakable character of a home that has been beautifully and carefully styled with artwork collected everywhere from antique stores to garage sales.
Pineapple Pete's features four spacious bedrooms (sleeping up to ***), three stunning indoor bathrooms and one outdoor bathroom, a large open plan lounge that backs onto the kitchen and indoor dining room, a large seated deck area, beautifully maintained tropical gardens and a private pool to laze the days away. The kitchen has been built by and for people who simply love to cook – a six burner gas stove, a stunning stone island bench perfect for relaxing at, every appliance and gadget you could possibly need and windows that open up onto the seated timber deck.
The positioning of the house alongside it's open plan design and use of smart glass allow for constant cross ventilation and high energy efficiency, which makes it surprisingly cool in the Summer months throughout the Wet Season. All bedrooms are air conditioned, have ceiling fans and soft weave blackout curtains. All bed linen is high quality cotton and bamboo blend, organic cotton and linen. And, of course, all beach towels provided.
Funky, full of character and good vibes, Pineapple Pete's is the perfect blend of comfortable and cool, a child-friendly space that suits families or groups of friends who are looking to kick back in stylish luxury in the tropics.
This pace has it all! Family friendly especially for our little baby. Everything you need under one roof.we will be back next year without a doubt.
THE MASTER BEDROOM
The master bedroom is the biggest of the four rooms and also the most spacious. It has its own en suite bathroom, walk-in robe and deck.
KING SIZE BED
AIR CONDITIONING
CEILING FAN
40 INCH TV
SEATING AREA WITH BOOKS
EN SUITE BATHROOM  WITH FREE STANDING BATH, DOUBLE SHOWER, DOUBLE VANITY
BIFOLD DOORS THAT OPEN ONTO DECK
GARDEN AND POOL VIEW
OUTDOOR SHOWER
WALK-IN WARDROBE
VIEW ONTO POOL AND GARDEN
THE SECOND MASTER
The second Master is a beautiful, calming and very special room – it has two large wardrobes and en suite bathroom and a quirky and quaint outdoor bathroom with shower, hand basin and claw bath, all in an extremely private and sunny courtyard, with lush plants that make it one of the most dreamy and special features of Pineapple Pete's.
QUEEN SIZE BED
EN SUITE  BATHROOM
CEILING FAN
AIR CONDITIONING
32 INCH TV
PRIVATE COURTYARD WITH OUTDOOR SHOWER, VANITY AND CLAW BATH
VIEW ONTO GARDEN AT FRONT OF PROPERTY
THE SECOND KING
The second king bedroom has a king size bed that can be made up as two singles and this bedroom too opens onto the pool and back deck. It has 2 wardrobes, a ceiling fan, air conditioner, 32 inch TV and it is serviced by the bathroom across the breezeway.
KING SIZE BED – TWO LONG SINGLES
AIR CONDITIONED
CEILING FAN
32 INCH TV
SERVICED BY BATHROOM ACROSS THE BREEZEWAY
BUILT IN WARDROBES
VIEW ONTO POOL AREA
THE SMALL BEDROOM
The small bedroom is perfect for two children or two teenagers but can be set up for a couple as it has two long single that can be set up as a King size bed. It has a wardrobe, ceiling fan, air conditioner and elegant casement windows that open onto a little hideaway garden.
KING SIZE BED / TWO LONG SINGLES
AIR CONDITIONED
CEILING FAN
WARDROBE
WINDOW ONTO GARDEN
THE KITCHEN
The kitchen has been designed for people who love cooking and love having plenty of space to move around as they do it. It has a generous caesar stone island bench, stainless steel bench tops, a Smeg 6 burner gas stove and extra wide oven, microwave oven, Smeg toaster and kettle, coffee machine Sunbeam Cafe Series with Grinder, family size fridge and freezer and all the little gadgets that one may need, from scales to stick blender, cup blender, etc, as well as numerous utensils, from muffin trays to garlic crushers, that we will provide so that nothing will hold you back from getting creative.
THE LOUNGE AND DINING
The Lounge and Dining speak with the strongest accent at Pineapple Pete's – a very global one.
This area showcases a myriad of artists' artworks from all around, little gems discovered on Saturday morning's Garage Sale hunting, antique shops and whatever else makes us smile, from family photos to cooking books, old carvings from Papua New Guinea and boats' half models, evoking the family's past history of boat building and sailing.
The lounge area features 3 three seater lounges, TV and DVD player and quite a few of our favourite series and children's DVDs that you'll be very welcome to enjoy while staying at the house.
The dining , right next to the lounge area, features a dining table and seating for 8/10 people. It opens onto the lawn along the creek through casement windows, screened by an immaculate canvas of Malaleucas , coconut trees and other native species.
COMFORTABLE SEATING FOR 10
50 INCH TV
DVD PLAYER
BLUETOOTH JAWBONE SPEAKER
BOOKS, DVDS
WIFI THROUGHOUT THE PROPERTY
CURATED INTERIOR
THE LAUNDRY
The house has a laundry located on the breezeway which features a 9.5 kg top loader washing machine, dryer and sink. There is a clothes line at the end of the breezeway, to the left, which guests can use to dry their washing.
WASHING MACHINE
DRYER
SINK
2 CLOTHES LINES
THE OUTDOORS
The BACK DECK is very much an extension of the lounge area inside and it is the one that we use whenever we have more than 8 people at the dinner table – it is right next to the BBQ, it sits 10 people quite easily and the dining table is perfectly located right in front of the kitchen's servery. The adjacent outdoor lounges are extremely comfortable and inviting and one of our favourite places to sit back with friends and family.
The FRONT DECK is the one that engages the most with the neighbourhood. It gets sun from early morning until sunset and it has a truly low key, beachy feel about it. It is lovely to sit on at different times of the day, especially late afternoon, as the sunlight gets filtered through the imponent paperbarks.
On the POOL DECK you'll find enough sun lounges and chairs to welcome everyone in the sun.
The pool has a solar heating system which will keep it at an inviting temperature all year around.
BARBECUE FACILITIES
OUTDOOR DINING (SEATS 10/12)
OUTDOOR SEATING
SUN LOUNGES
HEATED POOL
NATIVE GARDEN
OUTDOOR GAMES ( FINSKA, BOCCE, ETC)
POOL / WATER / BEACH TOYS